"I think that we're all mentally ill. Those of us outside the asylums only hide it a little better - and maybe not all that much better after all." -- Stephen King
Two terms that immediately come to mind when I think about yesterday's
Bloomington Writers' Festival
. From the moment I walked through the door my gut told me the experience would be less than I'd hoped. Many volunteers loitered about, but no one was really directing attendees. Granted we all received a hand drawn layout of the facility in our registration packet, but it was still confusing.

There were men, women and kids. Old, young and middle-aged. Overwhelmingly white. The whole affair had a suburban feel to it that made my hair stand on end. I wanted to turn tail and run back to "the city." But I didn't. I stayed and gutted it out. Like a big girl.

The frenetic feel was disconcerting. I'm sure the event was an overwhelming undertaking for the volunteers involved, but do you really want participants to see and feel that? I, for one, will not attend this event next year. The expense was not worth it for me. I paid $72 to attend the Keynote, four workshops and get a box lunch.

Let's talk about the lunch, shall we? $12 for a box lunch and the most edible food item was a tiny size bag of potato chips and the can of Diet Pepsi. So, I paid $12 for a bag of chips and a can of soda. I digress.


The highlight of the event was Lorna Landvik's Keynote address. Lorna was hilarious! I could have listened to her stories for another hour, and wished I could have instead of sitting through the first workshop. However, being the eternal optimist that I am I was determined to mine some good nuggets from the dismal shaft of events.




The first workshop, "First Communication with a Publisher." Positive takeaways:
* Use a skilled editor
* Follow publisher's submission guidelines, do NOT deviate
* Check publisher's genre to determine if it's a good fit for you
* Write and rewrite
* Use a footnote to type in copyright on your manuscript before sending it out to
anyone

Dull. Dry. No flow.

The second workshop, "The Internet—You Must Be Present to Win." Positive takeaways:
* Don't use Flash when designing your website
* Preferred display layout is 1024x768
* Social Networking (Facebook, Twitter, LinkedIn, etc.) provide lanes to your website – drives traffic in
* You need to decide what behavior you want from your audience – what is the purpose of your website? – then design the site to drive the audience to it
* Serif fonts (easier to read) work better than Sans Serif

Too glitzy. Writers need the nitty-gritty, not the "what we can get if we shell out thousands of dollars" seminar. Most of us aren't New York Times Best Selling authors with huge advance checks to toss around willy-nilly. Just saying.




The third workshop, "Book Preparation for Serious Authors." Positive takeaways:
* Do the work – make it happen on your own, never give up
* Authors MUST have manuscripts ready to publish – publishers will not edit (hire an editor BEFORE you submit to a publisher
* When reading, you're actually writing; when writing, you're actually reading
* How NOT to write: "Bridges of Madison County" and "The Shack"
* Authors pick up cost for editing and marketing
* Get the ego out of the way of the text. Never think it's good enough. Keep improving. Once book is in print – move on to writing the next book.
* Comps – find at least ten seminal books in the genre you want to write and read them; compare your work to those books
* Hire a coach; someone who is a good fit for your genre and for you personally
* Submit 'clean' submissions; only send what publishers request- no more, no less
* You (and your coach, if you have one) will decide when your manuscript is finished and ready to submit
* Every book you write has a life of it's own – no cookie cutter

The most engaging of all the workshops. Ian Leask was an eclectic and boisterous Scotsman. He managed to wake me from my near catatonic state.

The fourth and (thank god) final workshop, "From Manuscript to Best Seller-What Every Author Needs to Know." Positive takeaways:
* Every writer needs to ask three questions: Why are you writing a book? Who is the audience? How do you intend to sell the book?
* Publishers run the gamut from Royalty Publishers to Self-Publishers: most authors find their niche somewhere between the two.
* Select content editor, copy editor and proofer and make all edit corrections before submitting to publisher
* Publication and printing dates are typically 3-4 months apart
* Reviewers do not review past Publication date
* Authors pick up editing and promotional (marketing) costs

I did not need to hear about the presenter's wife being a published author and that he's in the publishing business because he loves books, not because of the money. Nope. And dude said it six times, if he said it once. I DO NOT CARE if his wife is a published author. Seriously. I'm sorry, was that too critical? Too bad.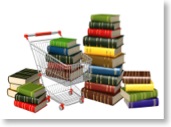 I'd be remiss if I didn't mention the book fair, too. Although the lay of the land made it difficult to navigate the tables and peruse the authors' wares, I give credit to all the authors and publishers that showed up for the festival. Today's industry puts more pressure on authors, especially new authors, to take on the marketing of their product. Promoting your book at this type of event must be exhausting and exhilarating at the same time. I admire the perseverance of all those in attendance. Perhaps some day I will be lucky enough to be warming a metal folding chair behind a table displaying my books.

I left the event at 4:30 pm. My head was pounding. My bank account was $72 lighter. And I wondered why I'd squandered my time and money. Then I remembered my writing coach telling me she always learned a little something at each writing conference she attended.

Yes, the festival was unorganized and uninspiring, but I managed to overcome and retain some word worthy tidbits to share with anyone out there who cares.

Write on!

I've lacked focus on my 'homework' assignments. My coach assigned me a few tasks during our call on January 22. I managed to complete a couple, but now almost two months have passed since that call and I realize I've made quite an effort -- at procrastinating!



Not total procrastination –

I researched small lesbian presses to get an idea of which to approach for publishing my book. The list included: Bella, Bold Strokes, Bywater, Regal Crest and Spinsters Ink. All of these presses are amazing and I'd be happy to have my work published by any of these fine establishments, but I'm leaning toward Spinsters Ink. I'm a fan of Katherine V. Forrest., her Kate Delafield books suck me in … Delafield is a strong, resilient and intense character that I've enjoyed from the beginning. I can only hope my characters would be worthy of Delafield's company.

I prepped and submitted the first five chapters of my MS to GCLS for reading by a mentor.

I wrote a two-page 'story behind the story' – as a reference to maintain consistency when revising. One strand affects many strands throughout the story.

Not total procrastination –

When I write it out, I realize I've completed a few tasks. Yay!

Next, I'll plug my MS into Wheat's 4 Arc system – while I'm not an outliner, I am convinced the arc will help me in revision(s). It's the prudent thing to do.

Then, I'll write a 150 word summary.

And last I'll organize everything in a three ring binder.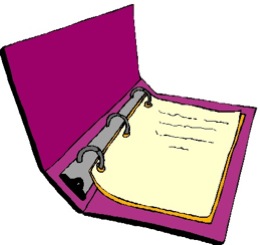 Final result? A completed manuscript and book one in a series.

Lots of work ahead – onward and upward.

Write on!