"I think that we're all mentally ill. Those of us outside the asylums only hide it a little better - and maybe not all that much better after all." -- Stephen King
10/09/2011 15:57
It's been many more years than I care to think about since I saw the inside of a high school classroom, as a student. Don't misinterpret, I'm
not
pining away for those days, by any means. I only mention it because last week in a writing class, at
The Loft
, I found myself transported back in time – and it wasn't pretty.

The assignment was to write five opening sentences and three opening paragraphs for a mystery. I wrote, rewrote and rewrote, again over the week between classes. And spent a disproportionate amount of time angsting over whether or not my sentences were good. I placed them under a magnifying glass and tweaked them to within an inch of their life. And in the back of my mind was this thought that I would have to read these out loud to a class of fourteen 'students' and one instructor – a published author, no less. Did I mention angsting?



During the second hour of a two-hour class it was time for everyone to bring out their sentences and paragraphs. Slowly, I sat back hoping the wall would open behind me and swallow me up. I remembered how back in high school, I sat in the last row and hunkered down, out of the teacher's sightline and hoped to make it through class without being called upon to share my work. Admittedly, it worked sometimes, more often than not, it didn't. Fast forward to present time and folks were proffering their work right and left. They dazzled us with their dancing and devious orations. I slithered downward as the woman next to me, also a published author, spewed forth an impressive opening paragraph and treated it as if it were a rough around the edges rock that required a bit of polishing. No way was I going to read my stuff out loud. Not to this crowd, even though my tablemate whispered words of encouragement trying to bring me out of my self-imposed hiding.

Finally, as the others' voices began to dwindle, I stuck my hand up, hoping it wouldn't be acknowledged. I didn't want to bare my vulnerability to these people. Damn. No such luck, the instructor called out my name, "Judy!" Yikes! Now I'd done it. I had to read … so, I picked one of the three paragraphs, ignoring my flimsy five sentences. I read, with what I hoped was a strong voice and about ten seconds later was finished. "Is that all?" The instructor asked. "You don't want to read more?" Good grief, no way. "No. That's it," I said and looked down at the table. I felt terribly inadequate.
The other fourteen people in class had these bright shiny full of life sentences and bold energetic paragraphs, and I had mediocrity. This was one of my lowest points, as a writer. I wallowed in my despair and couldn't wait for the clock to tick away the final minutes of class. With that one reading, I found myself back in the darkness of self-doubt. My inner self-editor was having a field day with my head. "What did you expect? Where was your punch? Where was your hook? You thought
that
was a hook? You better think again. You need to get yourself back to the drawing board. Basics, are what you need – basics. You belong in Creative Writing 101, not in a mystery writing class." And on and on she ranted. Well, if my opening paragraph sucked, the entire manuscript was complete crap!
Needless to say, my confidence withered to nothing. I was back to questioning why I thought I could write. I'm not a writer. All these other people are writers, not me.

I'm my own worst enemy. And I say that now, because today a good friend, published author and my coach, shared a link to a TEDtalk by
Brene Brown: The power of vulnerability
.

Eye opener! And not just about writing, but about life itself. Bottom line, according to Brown, we need to tell ourselves that "I am enough." Meaning, we need to listen to others instead of screaming at them. We need to be kinder and gentler with others AND with ourselves. Make ourselves vulnerable because through that we will achieve the joy and fullness of life. If we don't, we numb ourselves to all aspects of life, good and bad. Okay, so now I feel like this profound revelation has descended upon me. Great. But it gets better!

My coach,
Lori Lake
, took Brown's proven research, drilled it down and applied it to writing. "It reminds me that we have to be vulnerable
in
our writing and
about
our writing – not just in Life – and the more vulnerable we allow ourselves to be in front of others, the more connection we actually end up sharing." Now
that
really hit home for me. I thought about my negativity and how I'd numbed my vulnerability by not wanting to read my work in front of the class. And further numbed my vulnerability by sharing, half-heartedly, one small piece and then shrinking into the background.

The truth is that by numbing myself, I'd short changed myself. Instead of approaching my writing and sharing in a half-hearted way, I need to delve into and own my vulnerability – whole-heartedly. I need to be vulnerable in the actual craft of writing and then further, in sharing my writing with others. Because only then will I be able to make and share much needed connections with others. I need to be one of the many drops in the larger pond. Connections will help me become a better writer – and perhaps I'll be able to help others along, as well. Connections could bring me readers interested in my stories. Writing cannot be just for me. Writing has to be for the readers – to provide entertainment for others. It's not just about me – it can't be.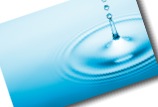 Readers = connections.

And without connections – what's the purpose of writing?
Write on!
02/13/2011 16:45
I read an informative article in the February issue of
The Writer
. Over the past year I've read several articles and books on the best approach to beginning and completing a manuscript.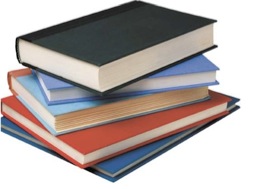 AA has the Twelve Step Program - well, there are a multitude of step programs, arcs, pyramids, movements ... you name it and someone has applied it to writing a novel. While all these guides to writing a novel are chock full of processes, hints and clues I've been confused on what approach I should employ in my own work.

The best advice is to try out different approaches and use what works best. Wheat's, Four-Arc System and fellow Minnesotan, Jess Lourey's Pyramid Approach resonate most for me.

I have a very rough draft completed and as part of my revision process I'm going to utilize Wheat's Four Arcs to outline the manuscript. I'm not an outliner - more a blank pager, so I don't have an outline of my manuscript. My manuscript began as a challenge to write 50,000 words in 30 days (NaNoWriMo) and morphed into a full fledged rough draft. I flailed along, no plan, no chart no guidelines.

I've recognized, though, in order to make progress and craft the best possible manuscript, I must employ tools that will enable me to quickly recognize weak spots that require beefing up and overburdened places that need to be trimmed and tightened up.

My creativity coach recommended I utilize Wheat's Four-Arc System and go through my manuscript. Doing so will place the main points of my story at my fingertips. I'll have a clearer picture of areas requiring attention. So, I've got my work cut out for me.

When I begin my next project, I'm going to try out Lourey's Pyramid approach. This graphic depicts the "on point" version of Lourey's pyramid. Either way ... upside down or downside up ... the approach makes sense to me. The seven steps resonate. The approach, simplistic yet effective. I can't wait to try it out!


I shouldn't put the cart before the horse, though. First things first. I need to get through my first project - first. Right? So, where am I in that process?

I completed and submitted a proposal for the MN Emerging Writers' Grant. The grant awards are to be announced in May 2011.
Next up? GCLS put a call out for novice writers. The call is for
submission of three to five chapters to present to writers who volunteered to mentor during the GCLS Conference in June. I'm putting together a writing sample for submission.

Along with prepping a submission for GCLS, I'll also be plugging my rough draft into Wheat's Four-Arcs and preparing for the next revision. Isn't that what writers are always doing? Preparing for the next revision? Books wouldn't happen any other way!

Write on!